April 2nd, 2008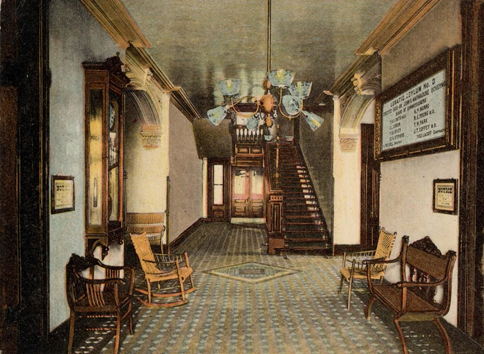 In case you haven't noticed, I've been adding pages for Kirkbride buildings that no longer exist. If you go to the main buildings page and scroll down to the demolished Kirkbride list, you'll see that some locations are now linked to pages for a particular asylum. So far I've added content for Columbus State Hospital (OH), Elgin State Hospital (IL), Mount Pleasant State Hospital (IA), Jackson State Hospital (MS), Nevada State Hospital (MO), and Rochester State Hospital (MN). I also put up a page for Saint Joseph State Hospital (MO) since what's left of the building is now part of an active prison and I'm not likely to get photos of the place.
As part of my plan to expand the site, it only seems natural to add more images and information on the buildings that are only a memory. I'm trying to add a good amount of history and images for each location, but it's a little difficult since it's impossible to visit the buildings in person.
In addition to historical images from my own collection, I've been using old photos and drawings sent to me (or posted on the forum) by other historic asylum enthusiasts. I have to give credit to Karen Bourdelais (owner of what may be the biggest collection of asylum images in the country), Taylor/WSH from the asylums forum, and Ted, a mental health history buff from Pennsylvania.
I also have to credit Ted for informing me that the Kirkbride building in Meridian, Mississippi underwent some drastic renovations in the 1950s. For all intents and purposes, it isn't really a Kirkbride anymore. Parts of the wings were torn down and what remained was thoroughly modernized. It looks like a completely different building. You can see photos of the transformed structure here and here (left, middle). So unfortunately, I think we'll have to consider Meridian gone. I've moved it to the demolished list.
I'll be adding more buildings pages in the future, and will try to fill out the history of the ones already there as time goes on.
Similar Posts: