July 18th, 2008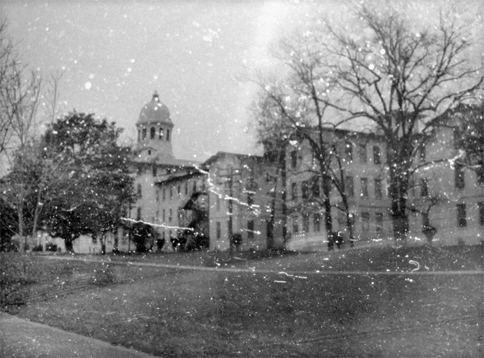 There's a story on TuscaloosaNews.com about efforts to get Bryce Hospital designated a national historic landmark: Panel Urges Landmark Protection for Bryce. The application for landmark status has to be made within a month, but much like that fickle girlfriend or boyfriend we've all had at one time in our lives, the University of Alabama wants to keep its options open. So far it has opposed the landmark application. The school plans to purchase the Bryce Hospital property when the hospital moves in a year or so, and seems to believe that landmark status will somehow "hurt the university if it owned the building."
If I were the pessimistic type, I'd say it sounds like UA is considering demolishing the Kirkbride even though they say otherwise. I can't think of any other reason they'd oppose an historic landmark designation, especially since it would make the building eligible for federal preservation funds.
I'm also not exactly sure why the university even has a say in this at all, but my guess is no one wants to sour the deal whereby they'll purchase the property.
Photo credit: A Friend.
Similar Posts: