April 9th, 2008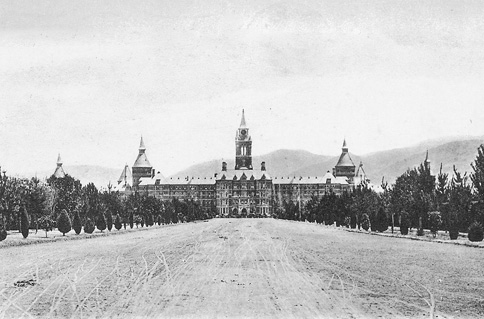 This one's been a bit of a question mark, but the evidence I've seen points to there originally being a Kirkbride at Napa State Hospital in California. Unfortunately, if Napa did have a Kirkbride it's long gone. According to this write-up on the institution's 130th anniversary the building was town down in 1949.
Here's another image that better shows the "Kirkbride-ness" of this lost building.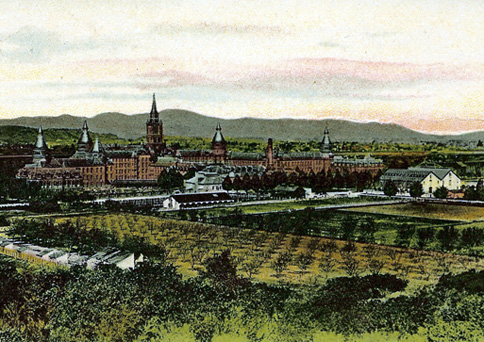 It looks like it was a big one too, although maybe not as large as Greystone or Buffalo. I can't imagine anyone not seeing the aesthetic and historical value of this structure, but stranger things have happened. Maybe it was considered too over the top for a public hospital. Or maybe California is too progressive for old-fashioned buildings:)
I've added a Napa State Hospital page which includes some history and a third image of the Kirkbride not shown here.
Similar Posts: