March 18th, 2008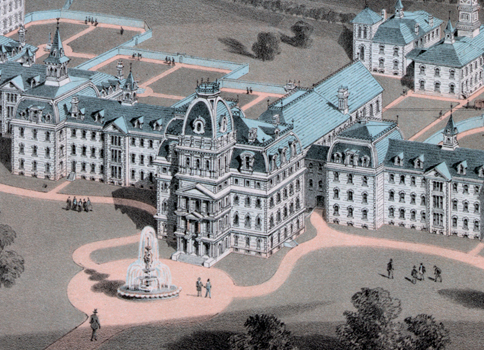 A New Jersey state commission has approved the auction of surplus land and buildings located on what will soon be the former Greystone Park Psychiatric Center. That includes the Kirkbride. As it stands now, the building will be sold to the highest bidder. The auction could take place as soon as this spring according to an article in The Star-Ledger.
Considering the amount of work and money that would be required to renovate it, I'm not too optimistic that the buyer will be inclined to keep the building standing. Recent events haven't done much to instill hope for the preservation of Kirkbrides once they're in private hands. Greystone's size is especially problematic, although it might also be a saving grace. Since the interior spaces are larger than those in most other Kirkbrides, they might be more easily adapted to other purposes. As always, time will tell…
Apparently a group has formed to push for preservation. Hopefully they'll succeed where most others have failed. You can read more about all this at The Star-Ledger: State to Auction Off Old Greystone Complex.
Similar Posts: