January 14th, 2008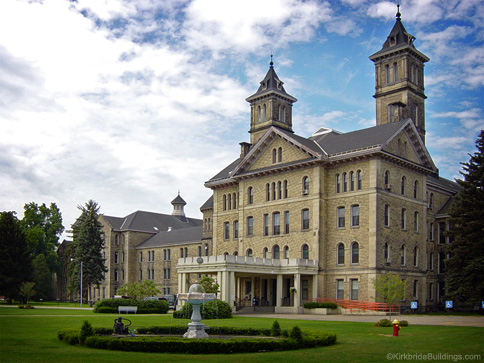 Pennsylvania state representative Kathy Rapp is working to "protect the patients, jobs and community services at Warren State Hospital." Evidently there's an effort in the state government to privatize elements of the institution. This effort is part of a larger "deinstitutionalization scheme", which could possibly lead to further closings of state psychiatric centers such as Warren State Hospital. I found out about this at Pennsylvania Mental Health Issues which has a few posts about Warren State Hospital listed here.
Pennsylvania has two Kirkbride buildings that are still part of the state mental health system: the one in Warren, and one in Danville. There were at least three others: two of which have been demolished, and one that is now mostly used by private companies for non-psychiatric purposes. There may have been another Kirkbride in Pennsylvania that was demolished (raising the total count to six), but I haven't confirmed that yet. I'll post about it when I have more information.
While Warren State Hospital doesn't appear to be in any immediate danger of being shut down, nor for that matter does Danville State Hospital, it appears the movement toward deinstitutionalization could make such closures inevitable. I don't have anything against deinstitutionalization if it does in fact make the lives of the mentally ill better, but I do worry about these buildings being abandoned and possibly lost to demolition.