February 12th, 2014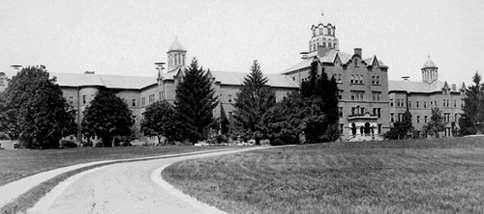 There's a special exhibit focusing on Northampton State Hospital at Historic Northampton in (where else?) Northampton, Massachusetts. "Vanished: the Hospital on the Hill" will run from February 8th till March 7th and features photographs by Stan Sherer and text by J. Michael Moore. More information can be found at the Historic Northampton website.
Even though the exhibit is already ongoing, the opening reception is this Friday, February 14 from 5 to 8 PM. The reception will feature a talk by Tom Riddell at 6 PM: "The Long March to Memorializing Northampton State Hospital."
Read an interview with photographer Stan Sherer here: New exhibit tells story of Northampton State Hospital.