February 4th, 2008

My wife and I recently looked at an apartment in what used to be the Danvers Kirkbride. We originally thought we were going to be looking at a condo, but it turns out Avalon only rents the Kirkbride living spaces.
We were shown a model apartment on the first floor of the admin. It was actually reasonably nice for an apartment. The rooms were bright (because of those big Kirkbride windows). The kitchen had the essential granite counter tops, and a seemingly impossible amount of cabinet space. There were also two huge bathrooms you could dance the Tango in. While not exceptional, the construction didn't seem particularly cheap either. We were told the apartments in what's left of the Kirkbride are of a higher quality than the ones in the new buildings.
But even though the apartment was more appealing than we expected, we really couldn't get past the fact that Avalon has erased any sense of the building as an historic structure. There's zero impression of anything more than just some run-of-the-mill, reasonably nice apartment building. Once you're through the nineteenth-century front doors and past the semi-arched windows in the lobby, there are no charming architectural details inside. It's true we didn't get to see an apartment in one of the wings, but I suspect the story is pretty much the same throughout the building. They did gut the whole thing after all.
Here are some photos I took with a point & shoot.
Kitchen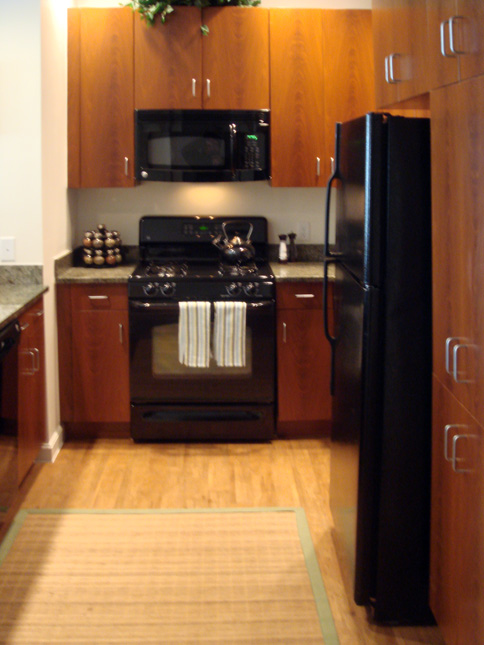 View into a Bedroom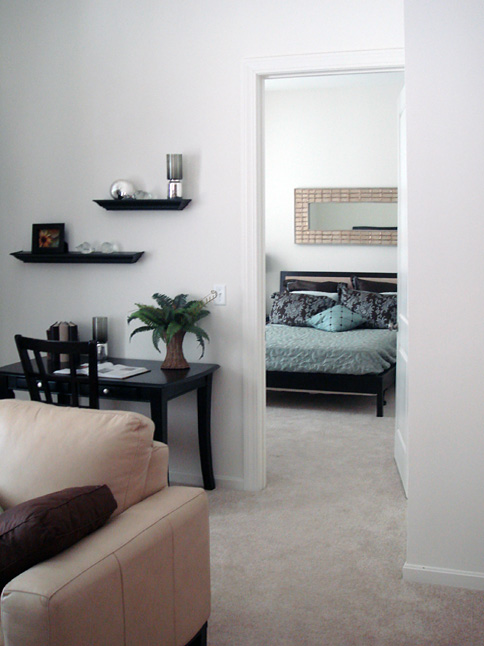 Living Room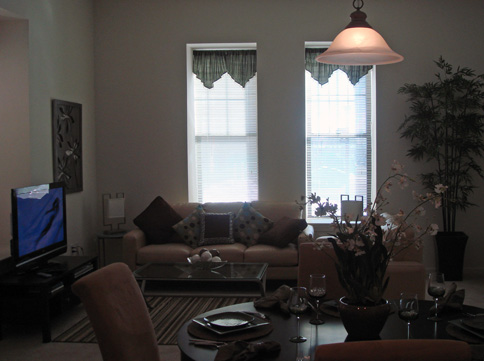 The Lobby Cafe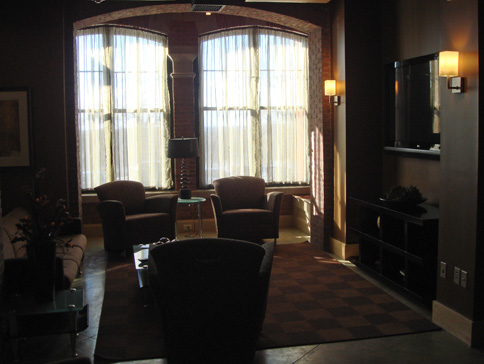 The Main Entrance