June 12th, 2009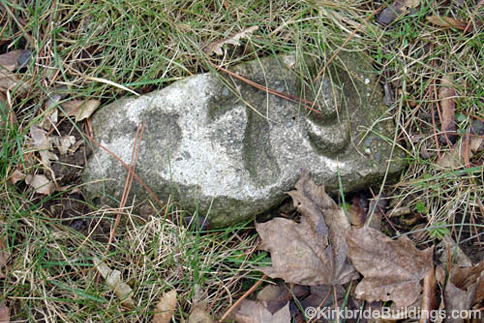 A national memorial for the mentally ill is being planned by Mental Health America and will be placed on the grounds of Saint Elizabeths hospital. The memorial is meant to specifically honor the thousands of people who have died while being treated at psychiatric hospitals around the nation and whom are often buried in anonymous graves such as the one pictured above. According to a Mental Health America press release:
"The Gardens at Saint Elizabeths — A National Memorial of Recovered Dignity designed by the University of Georgia's School of Environmental Design, under the supervision of Professor Scott S. Weinberg, Associate Dean and recent graduate Elizabeth Brunelli — will be woven into an existing 10-acre cemetery that inters some 4,500 psychiatric patients who died at the federal facility. Nearly half of those with military grave markers are veterans dating back to the Civil War; the rest are civilians from the District of Columbia with no grave markers. Under the plan for the memorial, metal markers from all 50 states and the District of Columbia will list the numbers buried and at which institutions surrounded by gardens and a pool of water."
Donations for the memorial can be sent to Mental Health America; 2000 North Beauregard St.; 6th Floor; Alexandria, VA 22311.
Similar Posts: