Thursday, January 7th, 2010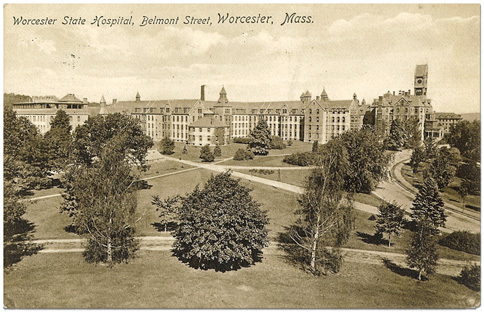 Even though I've read in several sources that Ward P. Delano designed the Worcester State Hospital Kirkbride, today I learned that is untrue. The actual architect was George Dutton Rand. You can read all about him in the third letter to the editor listed on this page at the Preservation Nation web site.
I just wanted to point that out since I've been spreading the Delano lie on this site for years. Even more embarrassingly, I also did so in a comment on the original Preservation Nation article which inspired that letter to the editor — although in my defense, the original article listed Thomas Kirkbride as the architect and I was trying to dispel the common misconception that Dr Kirkbride personally designed all these buildings himself.