I visited Weston on Memorial Day with some fellow asylum enthusiasts to take a tour and see what all they had been doing there (I hadn't been in well over a year). The two biggest changes that I noticed were they updated "period rooms" where they have furnished and decorated some of the rooms in the admin. with appropriate items. The other was the addition of three rooms also on the first floor of the admin.; the gift shop, the research library, and the patient art gallery. The gift shop was somewhat small but had nice shirts, post cards, etc. The research library allows access to most of what the new owners have collected regarding old records and other items that detail the history of the hospital. This room is decorated with job descriptions of the various positions at the hospital circa 1895 and cover everything from the farm hands to the superintendant. Finally, the patient art gallery is a collection that seems to be mainly from the later years of the institution and contains drawings, paintings, and even some recorded music.
We had a great time and it's good to see good progress. Rebecca did tell us that the old canteen and boiler house were to be torn down and that if she can get a new roof on the patient cafeteria then she'd save that building either way that location is destined to be a small hotel!
Here are some photos of the updated stuff: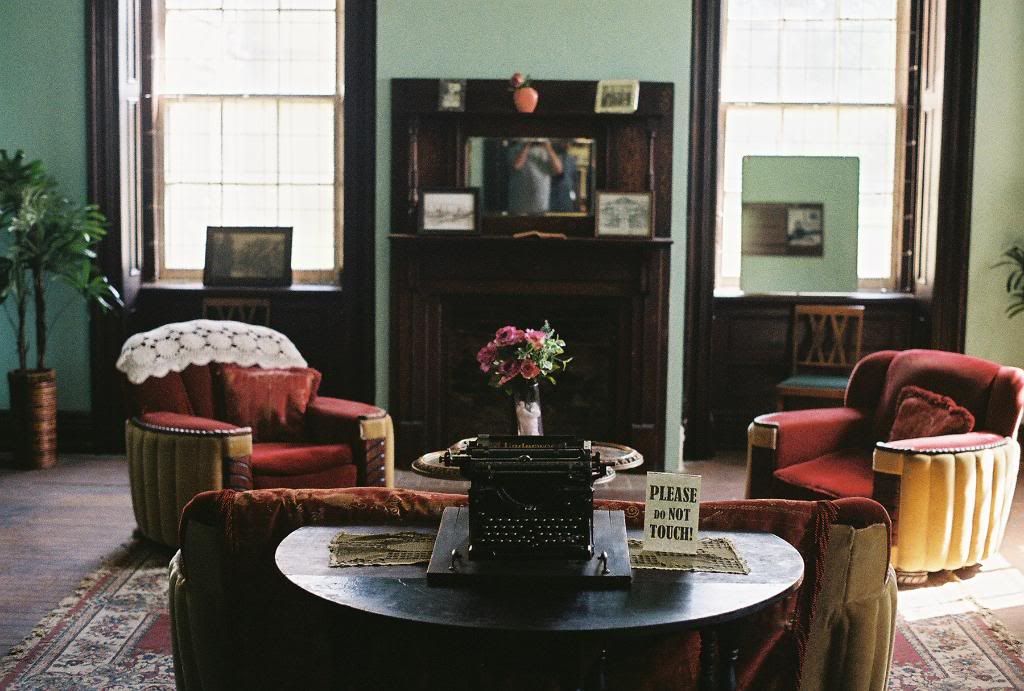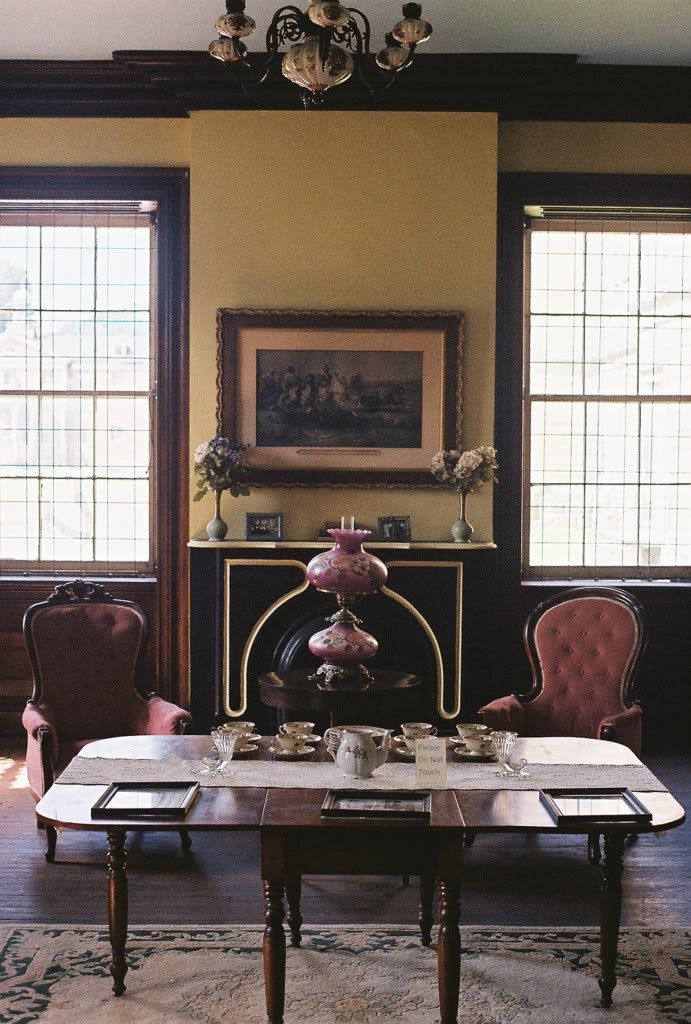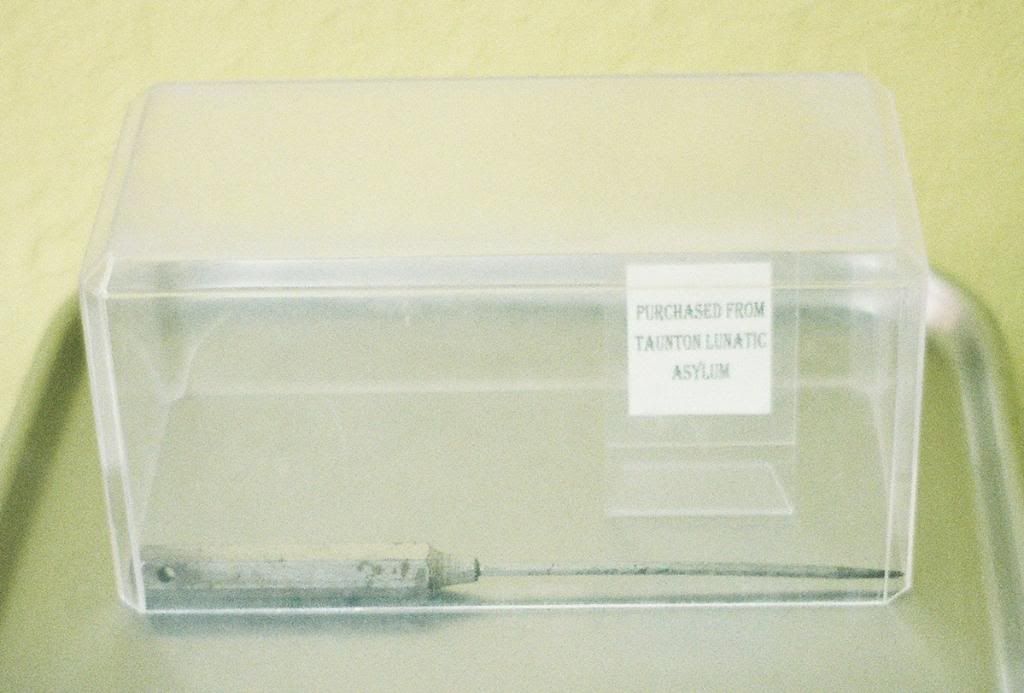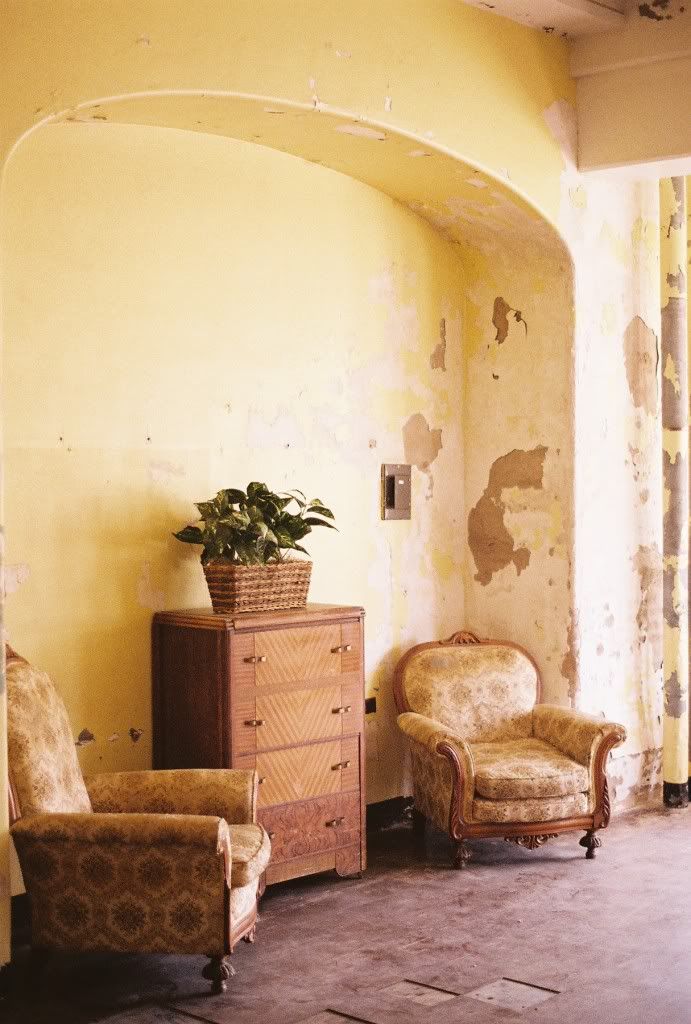 Some of the patient art:
Alice??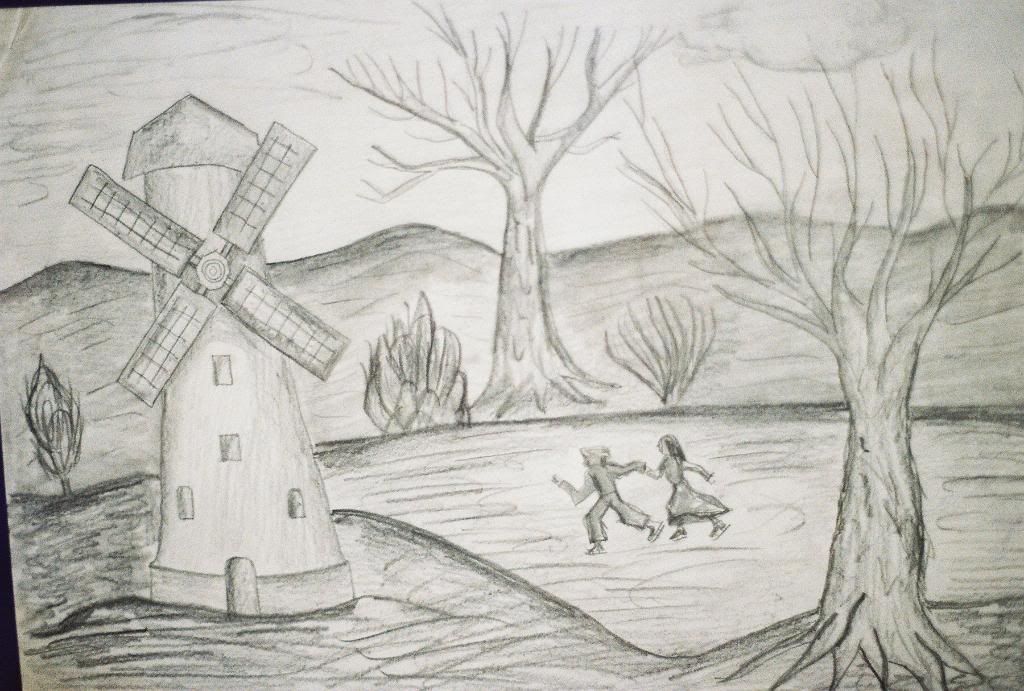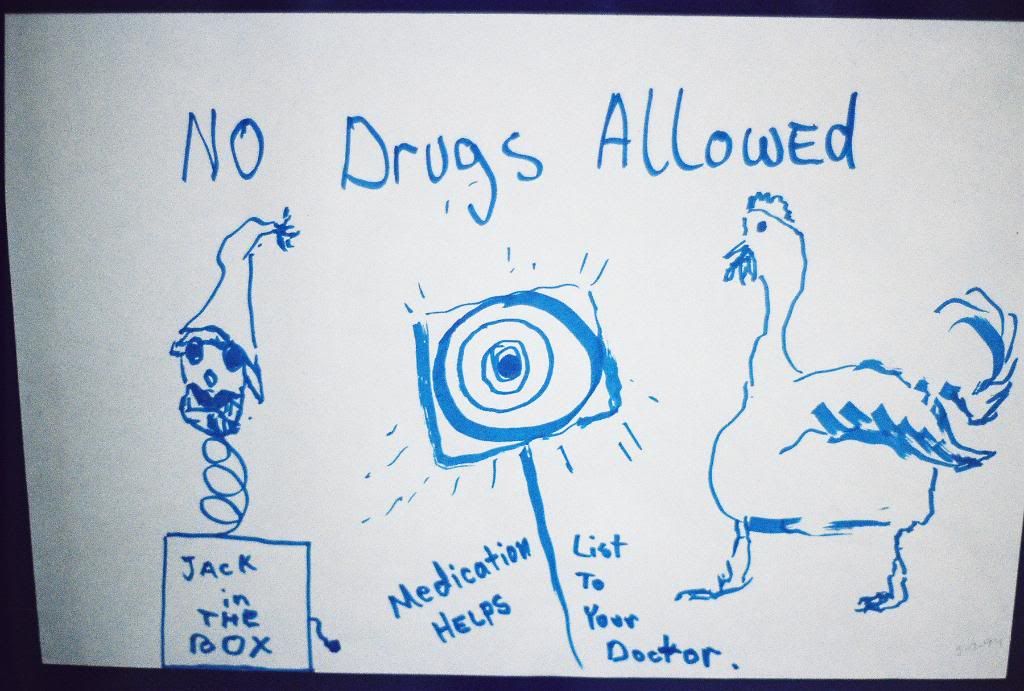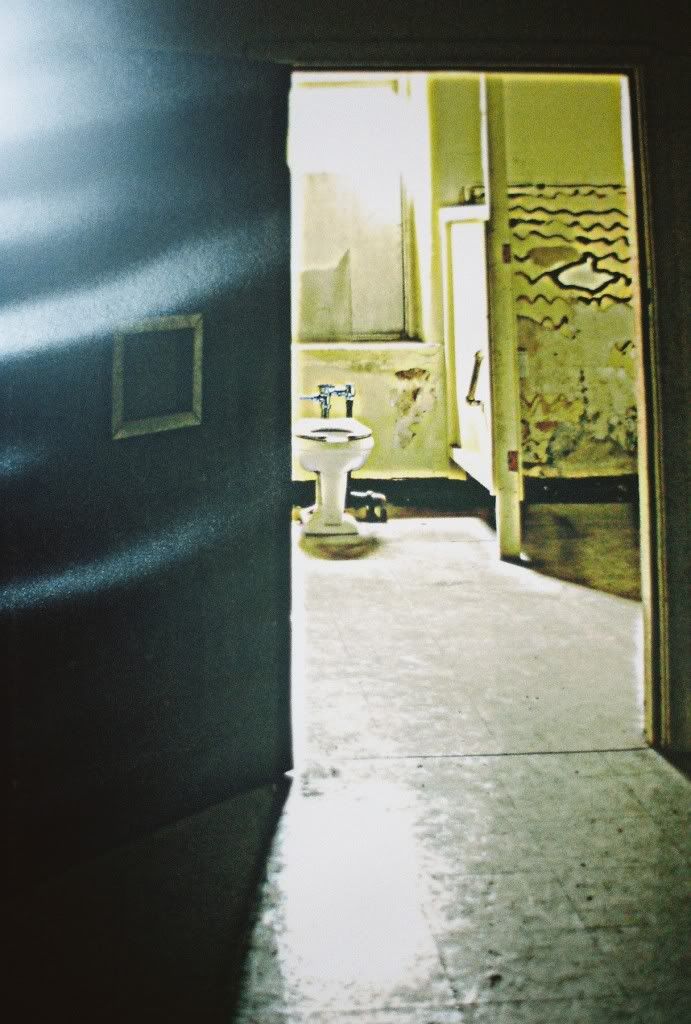 And finally this was awesome, reminded me a little of the Electric Pencil guy!