Monday, January 9th, 2012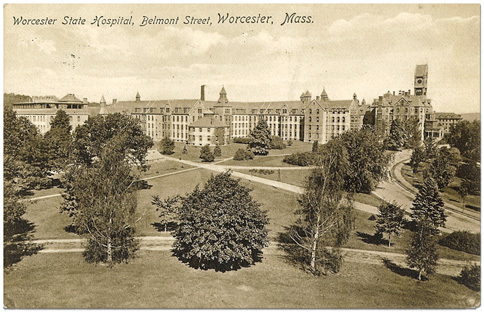 As I've mentioned here and on the Kirkbride Buildings Facebook page, time is running out for the Worcester State Hospital clock tower. The entire admin is very likely doomed, but there is still a chance the actual clock tower will be saved. Tomorrow, Tuesday, January 10, 2012 is the last day to register a comment calling for preservation. See this article for details: For Old Times Sake. The state has offered to build a replica of the clock tower after demolishing the original. I think keeping the original is much more preferable to a replica. If you feel the same, please make sure to say so when sending your comment to the state.
Comments can be sent by email to the office of the Secretary of Energy & Environmental Affairs. The address is deirdre.buckley@state.ma.us. It couldn't get much easier.
Please take a few minutes to send them a message calling for preservation of the clock tower. Please spread the word about this too. Thanks.