Friday, March 27th, 2015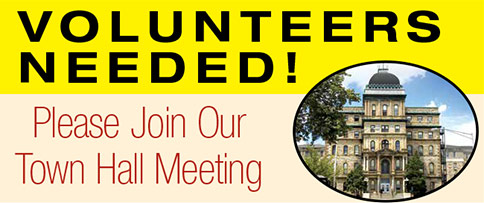 Preserve Greystone is holding a town hall meeting on Wednesday, April 1 at 7:00PM. The meeting will be held at Morristown Town Hall, Senior Center, 3rd Floor in Morristown, New Jersey. Please attend if possible to show support for saving the Greystone Park Kirkbride building.
Topics to be discussed include details on the group's fundraising campaign and their need for more volunteers to help in their effort to preserve the Kirkbride. More details are available on the Preserve Greystone Town Hall Meeting flyer.
If you can't attend, please visit the Preserve Greystone support web page for other ways you can be a part of the mission to save this unique, irreplaceable part of American history.