Thursday, March 28th, 2013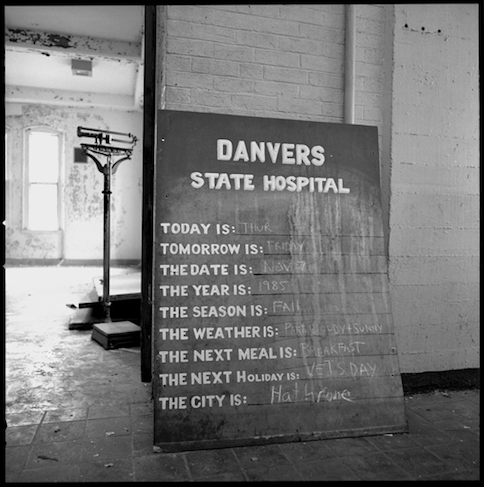 Image copyright 1992 Roger Farrington. Courtesy of panopticongallery.com. Used with permission.
In case you missed it on the Danvers State Hospital Facebook page, there's a small collection of photos of the hospital from 1992 by Roger Farrington available here: Panopticon Gallery: Roger Farrington. Roger Farrington is a professional photographer who was hired by the state to document the closing of the hospital. The photos available at the Panopticon Gallery site are from very soon after the hospital was vacated for good in 1992. Check them out. You won't be disappointed.