Monday, October 1st, 2012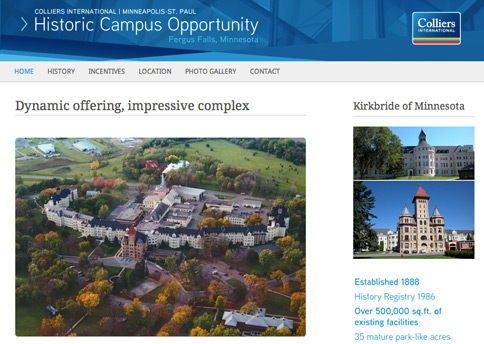 Colliers International has launched a website as part of their campaign to find a developer for the Fergus Falls Kirkbride: Historic Campus Opportunity. It'll be interesting to see if Colliers is successful. I believe it's the first time a Kirkbride has been the subject of such a large scale marketing campaign. Hopefully it'll result in the right developer finding out about the property and saving it.
If you own a website, or even just a Facebook page, please consider spreading the word by linking to the site.