Saturday, April 28th, 2012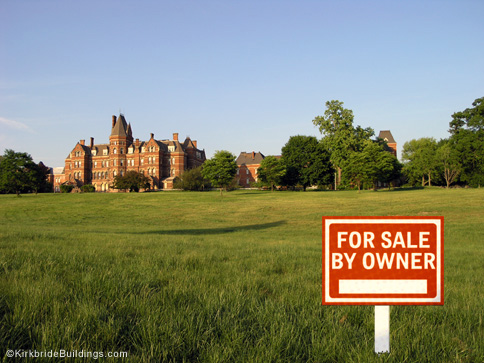 They finally went and did it. The organization behind the proposed mixed-use redevelopment of the former  Hudson River State Hospital campus has put the property, along with its magnificently sprawling Kirkbride building, on the real estate market. All CPC Resources' plans for Hudson Heritage Park are dead. For details, check out the Poughkeepsie Journal's Psych Center Site Development Plan Stalls.
This doesn't come as a big surprise given the devastating fire in 2007, the backing out of project partners in 2008, and the long-term lack of news about the redevelopment plans. In my opinion, the chances for preservation of the Kirkbride are greatly reduced by this sale. I doubt whoever purchases the property in this economic climate will have preservation of an historic property high on their agenda.