Tuesday, June 22nd, 2010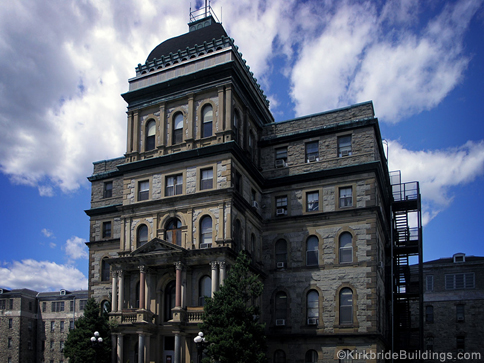 The Greystone Park Kirkbride building's future just got a little brighter. A special task force charged with developing a preservation plan for the building was just established by a bill that passed New Jersey's state senate by a vote of 38 to 0 yesterday! The bill was sponsored by New Jersey state senator Bill Codey. The eleven member task force will be comprised of state employees and politicians, plus five members of the general public including "a former patient or family member of a former patient at the original Greystone Park Psychiatric Hospital." The task force will submit their plan within six months after their first meeting. Read more: Codey Measure to Preserve Greystone Park Approved.
This doesn't mean preservation is guaranteed for the building, but it makes it much more likely. I'm especially pleased to see the unanimous vote which indicates there's a lot of support for saving this historic structure. Hopefully within a year (or even less) the task force will have created a solid preservation plan and Greystone's outlook will look even better.