Friday, November 28th, 2008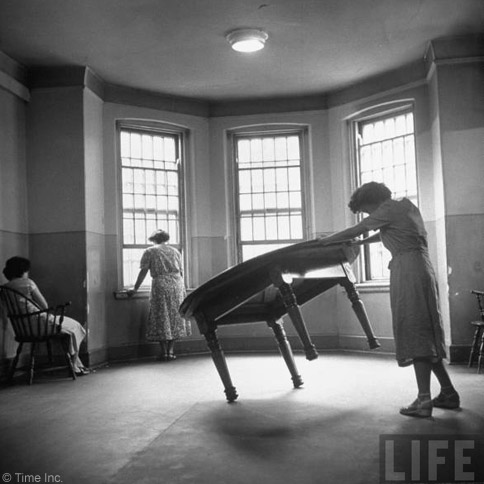 Note: Sadly, the photos linked to in this blog post are no longer online.
Google and LIFE Magazine recently arranged a deal whereby LIFE's vast photo archive will be placed online. You can find a portal to the collection here. What I really want to draw your attention to though is a handful of images taken by photographer Herbert Gehr at a mental hospital in Worchester [sic], Massachusetts in 1949. One of these photos (reproduced above) leaves no doubt that they were indeed taken at Worcester State Hospital. Anyone that's been inside the Worcester Kirkbride will recognize the space in which three women create this somewhat surreal scene.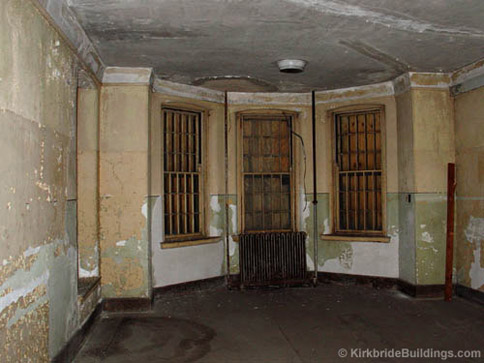 I don't think all the photos in this collection were taken inside the Kirkbride, but I believe most of them were. They're really a pretty fascinating group of images too—some are slightly bizarre, some are disturbing, and others are hauntingly beautiful. It's weird to see that the basement almost looked creepier in use than it did after it was abandoned. Below are links to all the pictures. (Note that you can view a larger version of each image by clicking the "View full size" link on the image page.) (more…)